Our Team
Meet your agents and let us know how we can help!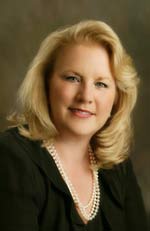 Marcia Franks
Principal Broker/Owner
Phone: (615) 794-1177 (ext. 102)
Cell (615) 429-5551
More about Marcia
Marcia Franks has held a real estate license for over 25 years. She opened Franklin REALTORS in 1990 and is the Principal Broker and owner. Marcia is an active member of the Williamson County Association of REALTORS serving on most association committees including the Board of Directors and was its 2006 President and was 2007 REALTOR of the YEAR.
Marcia is also very active in the Tennessee Association of REALTORS. She has been a state director for the has been a member of the state REALTORS Political Action Trustees. Marcia has attended most of the local, state and national REALTOR association meetings and continues to keep herself abreast of all things concerning real estate and currently was the 2007 President of the Women's Council of REALTORS of Williamson County.
Marcia is very active in her church, West Franklin Baptist Church, The Heritage Foundation, Vanderbilt Children's Hospital.
She and her husband, Jay, own Homestead Manor on which they have placed an historic conservation easement, forever protecting it in the Civil War battlefield it sets on. They live in a historic 1864 house is Downtown Franklin and are partners in The Boathouse Cafe on Main Street. Marcia and Jay have developed over 20 subdivisions and have built hundreds of houses and commercial properties Marcia and Jay are happy and proud to have their two daughters, Tonya and Bryana, working in their real estate development office.
• Commissioner, Tennessee Real Estate Commission
• Williamson County Association of REALTORS, REALTOR of the Year 2007
• President 2006 Women's Council of REALTORS
• Williamson County Association of REALTORS, REALTOR of the Year 2008
• Williamson County Association of REALTORS, President 2007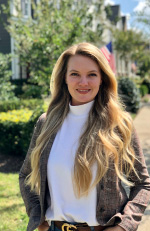 Natalie J Madge
Affiliate Broker
More about Natalie
I was born in Europe and moved to the States in 2006. I have lived in Michigan, California, and for the past four years I am proud to call Tennessee my home.
Not a stranger to moving, whether it's across the country or across town, I understand the intricacy it involves. Timing is critical, through diligent research and providing quality service my top priority is to make clients happy. In the search of the perfect suburban neighborhood, cozy cottage or urban condo, I will be there every step of the way. 
I am part of the exclusive team at Franklin REALTORS. I also represent RG Custom Homes, which has begun its pre-construction phase in the new developments of Whistle Stop and Roderick Place, both conveniently located in Thompson's Station.
 I understand the excitement and complexity revolving around purchasing Real Estate, whether it is your dream home or adding to your investment portfolio. With the support and expertise of Franklin REALTORS alongside my undivided attention I am here to guide you on your adventure.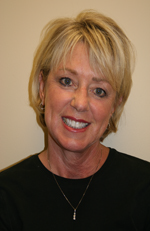 Robin Davis Bucy
Broker
Phone: (615) 794-1177 (ext. 105)
Cell: (615) 293-6111
More about Robin
Specializing in Residential, Equestrian, Commercial and Relocation
I have enjoyed almost 17 years in the real estate profession in the middle Tennessee area. My extensive experience includes the relocation of professionals in major firms and selling and listing subdivision properties. Also, being a horse owner and lover all my life, I have had a great deal of success marketing farm land and equestrian estates.
My work in the commercial real estate market is varied as well. I have listed, marketed and closed all types of commercial properties from office condos to major retail and interstate properties.
Whatever your needs may be, whether residential or commercial, I will make buying or selling your property a very pleasant, timely and successful experience.
On a personal note, I have lived in the Franklin/Green Hills area for the last 30 years. I currently live in Franklin with my husband Gerald and my golden retriever Beau Tu. I have a B.A. in Speech Communication, a B.S. in Speech/Language Pathology and a M.S. in Speech and Hearing Science. I am a member of the Williamson County Board of REALTORS, the National Association of REALTORS and the American Speech and Hearing Association.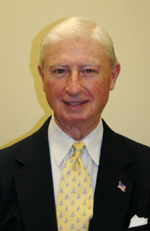 Bob Rudman
Affiliate Broker
Phone: (615) 794-1177
Cell: (615) 476-9102
More about Bob
Bob Rudman headed The Marketing Connection for 20 years and worked with major blue chip companies such as: Johnson & Johnson, Kendall Healthcare, Tecnol etc. in developing new markets and products.
Bob has been a resident of Franklin, TN. for four years. In that time he has shared his marketing knowledge with: Save the Franklin Theater. He is also a member of the President's Council of Aquainas College, District Governor of Serra USA and a member of the Diocese of Nashville Stewardship and Development Committee.
He is a graduate of Boston College and was one of the alumni instrumental in establishing a Boston College Alumni Club in Tennessee.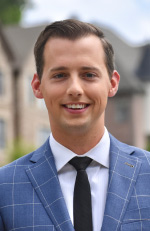 Alex Apple
Affiliate Broker
Phone: (615) 794-1177 (ext. 106)
Cell: (615) 522-7063
More about Alex
I grew up in Williamson and Davidson County, graduating in 2010 from Montgomery Bell Academy. In addition to my work in real estate, I have been a broadcast journalist, working most recently for Fox 17 News in Nashville.
I specialize in residential sales and new construction. I am a listing agent for RG Custom Homes in the new developments, Whistle Stop and Roderick Place in Thompson's Station. I'd love to collaborate with you to build your custom dream home in one of those exciting developments.
My life has been blessed by so many wonderful people, and I love real estate because of the opportunity it affords me to continue meeting and helping so many great friends. For most, your home is the biggest investment you will ever make, and I'd be honored to help you in that process.
Memberships:
First Presbyterian Church
Williamson County Association of REALTORS
Tennessee Association of REALTROS
National Association of REALTORS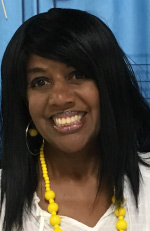 Alma Alexander McLemore
Affiliate Broker
Phone: (615) 794-1177
Cell: (615) 305-0904
More about Alma
Alma Alexander McLemore has been with Franklin Realtors since she received her Real Estate License in 2002. Alma is a Franklin native and has  lived in Franklin her entire life.   As a Realtor and member of the Williamson County Association of Realtors, Alma is  specialized and experienced in residential real estate and truly enjoys working with first time home buyers as she experiences with them the joy of purchasing their first home.
Alma's goal is to provide the best and highest level of  service possible to her clients Alma is involved in the community with various nonprofits as well as her goal is to always give back the blessings and opportunities that have been afforded to her for so many years.
CALL: 615-794-1177
e-mail: info@FRANKLINREALTORS.com
Franklin REALTORS
144 Southeast Parkway, Suite 230
Franklin, Tennessee 37064